Hello! Here's an interesting update...
I recently went on a camping trip of sorts to an Anime Festival called Tokonatsu (not a Con, Festival, and we all sleep in tents... not exactly camping but still... no readily available electricity for anyone outside of event-run-things) so the thought occurred to me... How do I charge my shinki in a field!? D8
TADA!!! Portable Shinki Charger!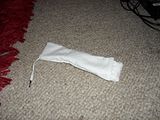 Power pack from my tent lights.... A shinki will likely eat through those batteries like breakfast but it's something, right?
Right, all plugged in! Now we need a volunteer... Lavina! How about you?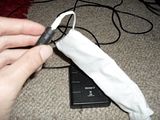 <Lavina> ".... Are you sure this is safe...?"
Positive! How hard can a little wiring be...?
Besides... It's not like 4 AA batteries will provide anywhere near enough power to fry one of you...
<Lavina> ".... if this hurts at all, I'm coming for your head. You know that right?"
Right... then... SWITCH ON!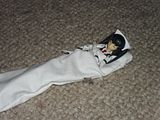 .... okay.... she hasn't blown up! I can't smell any ozone... Lets... just... leave her for a while and see how she is in a couple of hours or so...
....
If you don't hear from me again; tell my family I love them.