OK, here's my Howling figure.
Clickable thumbs!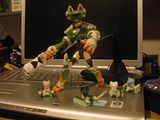 Fully Armoured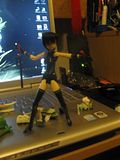 Just the batons
Alternate armour?
Anyone else think of doing something like this with her dog bot parts?
Skate board!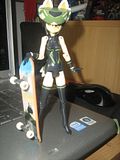 Inspired by someone else's picture of their Partio with a finger board, I have to admit.
Spends most of her time like this (or similar) on my desk. Though usually with the helmet off.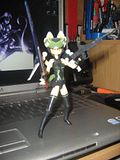 More alternate armour?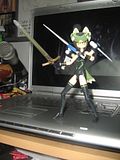 I'll update later where the extra parts come from, but some are pretty obvious.