Hi all,
I'm a pretty new member here and I recently got my first Shinki, Maochao!
I read some photocomics over on TFW2005 and couldn't resist Mao's cuteness. I've just got the one Shinki for now but I hope to get more if I can find them for a decent price which seems next to impossible nowadays.
Right now I've just got the cellphone camera and it's not likely that I'll be buying a better camera anytime soon so, sorry for the poor quality.
Mao: Yippee! new toy! new toy!
A few days after receiving Mao, it struck me that she, and any other future Shinkis, needed a motorcycle. So I headed to the nearest TRU and picked up this sports-bike from a cheap GI-joe toy, the cobra dude that it comes with is horribly small for the bike, but the bike is the perfect size for Shinkis! somewhere around 1:15 scale. Turns out these things are actually all over the place for around $10. the first thing i did was tare it apart and remove the pull-back motor and stupid missile launcher (hence a huge hole in the nose of the bike) and the silly looking windscreen. Then I decided the black and red color scheme had to go, attempted to spray paint white directly over the black (like an idiot) and failed miserably, so I painted everything gray and colored the seat black and there we are, a generic sports-bike for Mao to play with. I will definitely be repainting it yet again sometime in the future to have a color scheme similar to Mao's.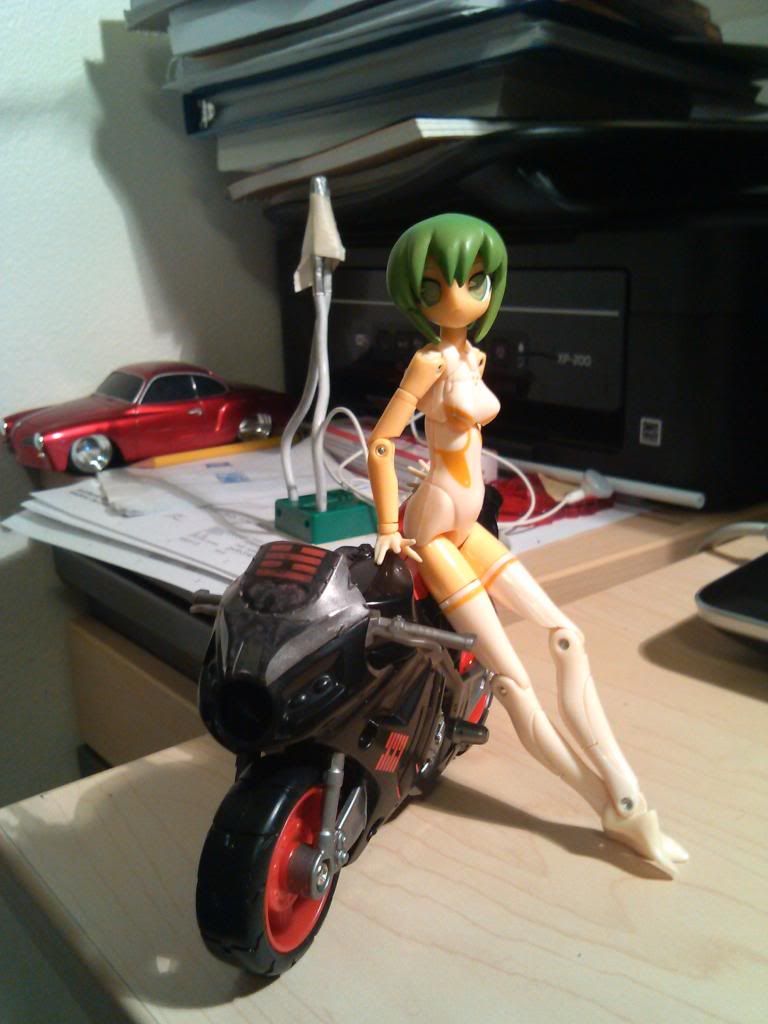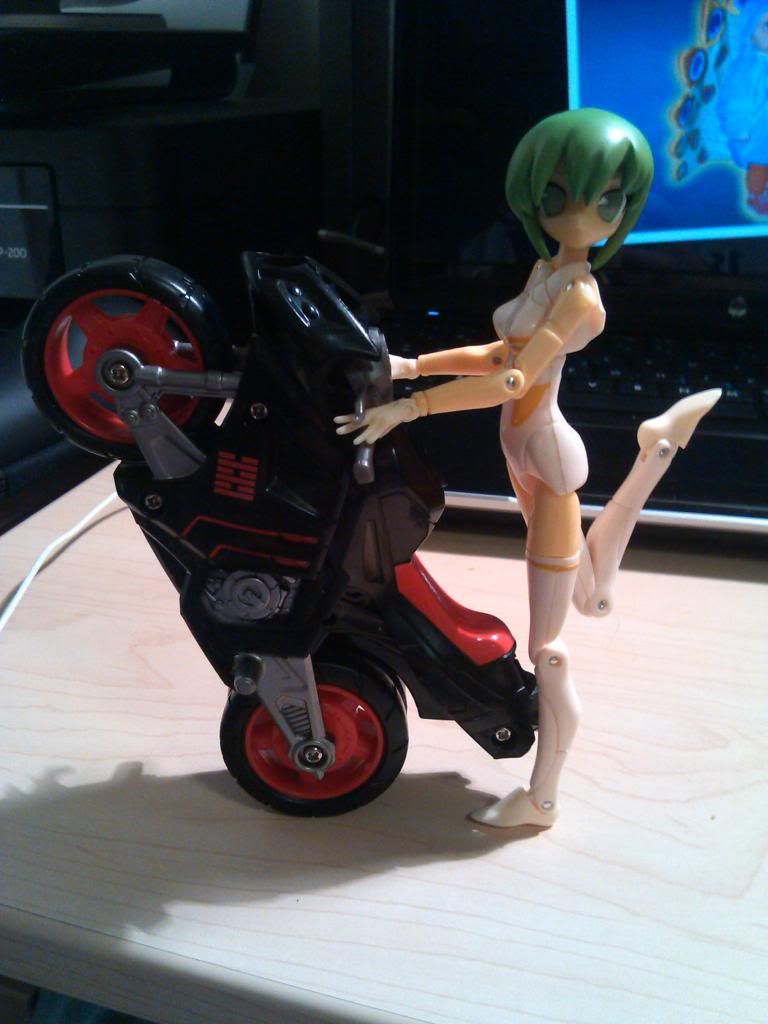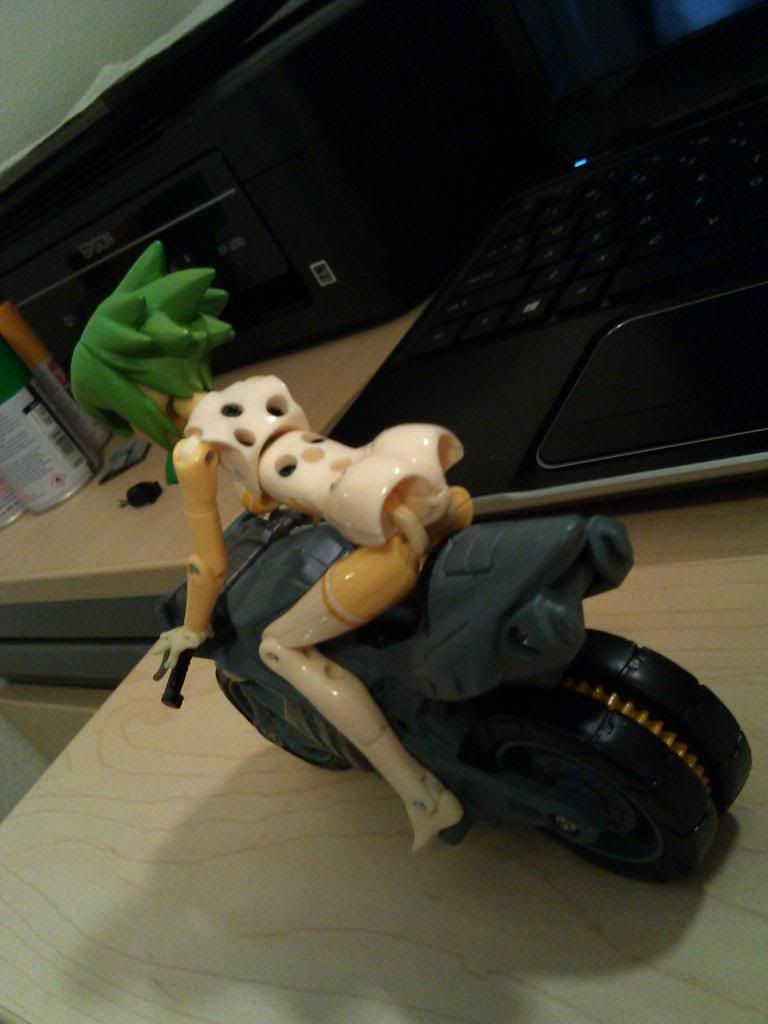 *gratuitous pervy shot*
i also had some spare Gundam arms laying around and they just happen to fit Mao's bicep pegs (with the help of some masking tape

)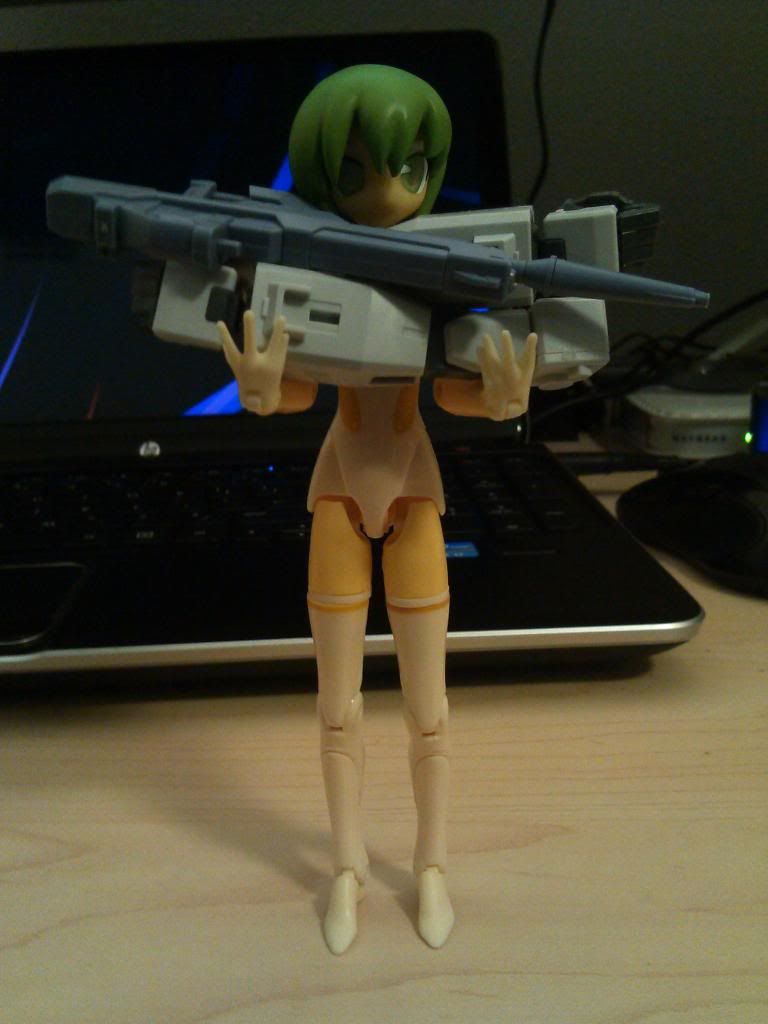 Mao: I found these... do you think they'll fit?
COME AT ME, BRO!
She seems to like them so much I might have to go out and buy her some Gundam armor

Thanks for looking and hope you enjoyed the pics!