I just realized I have NEVER taken a group pic of all of my Shinkis together. Time to fix that!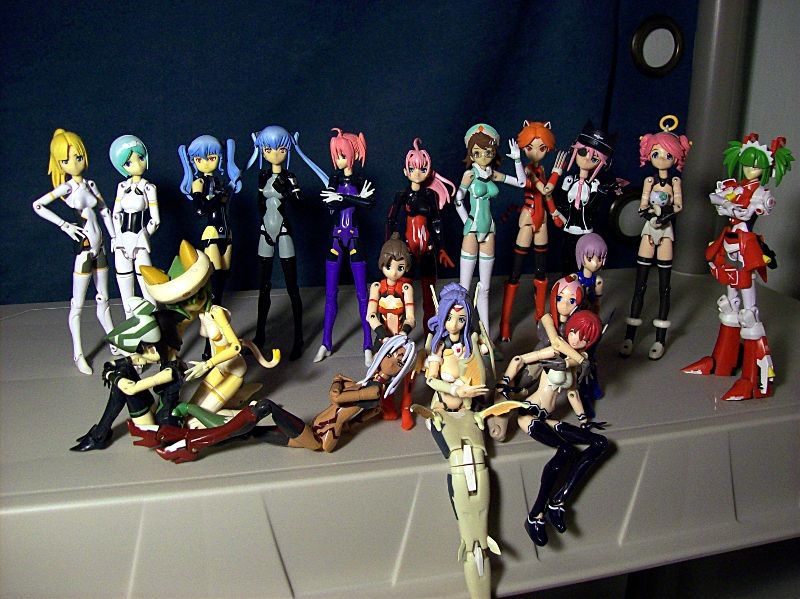 Poor Howling is depressed because i took her away from Saber for this. MaoChao tries to cheer her up. Newcomer Juvisy seems to get along well with Vespelio, Eukrante seems annoyed with Strarf flaunting her new 'Tat', and Espaedia... fails at looking at the camera. *Sigh*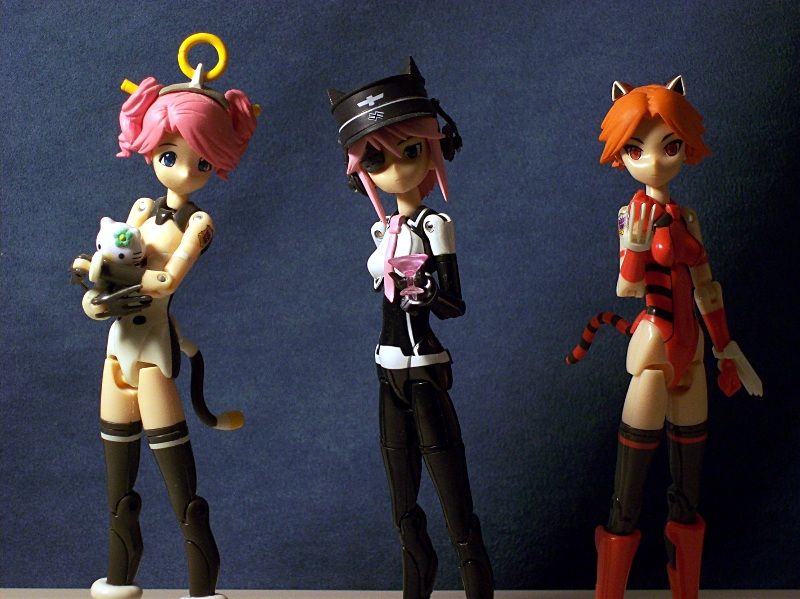 These three are going to be nothing but trouble.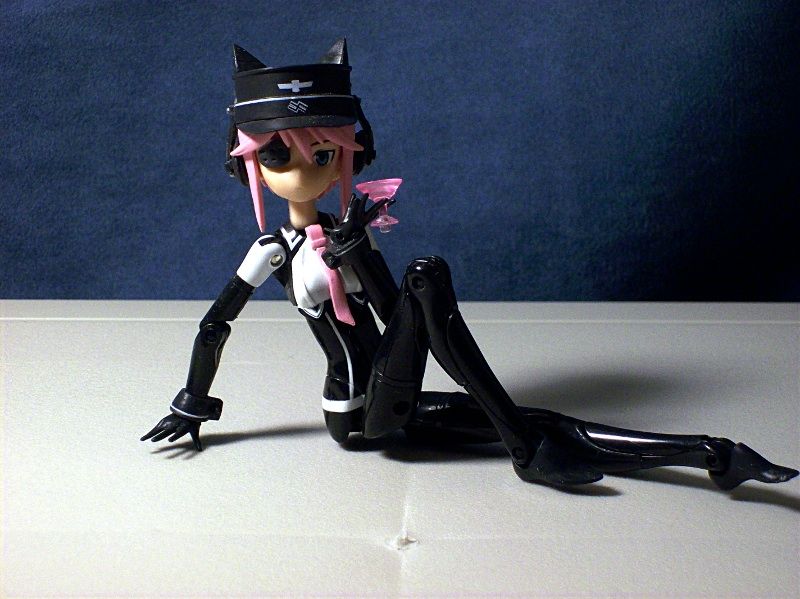 "Do I expect you to talk? No, Mr. Bond, I expect you to die... and free up the martini supply for those with some taste. Only a twit drinks theirs shaken; It bruises the alcohol."
Vitulus and her Hello Kitty say 'hi', and hope you don't want to eat her. Bad things happen to people who want to eat her.
Tigris has a 'Tat' of her own, and wants it to be VERY clear which side she's on!
Ah, Tsugaru. Psycho Santa herself. She was the very first Shinki mold that really caught my eye. Nevermind that she's an EX set, she is awesome. But who's side is she on?
Arnval, in what I think will be my stock configuration for her armor from now on.
Strarf taking out her Waffebunny gear for a spin.