*Rolls cheesy introduction*
Hello hello fellow Shinki fans, owners and readers!. Count it as your fortune or misfortune to stumble upon this thread, I gladly welcome you to follow the bizarre adventures of Konata in a world of multiple dimensions, multiple realities and multiplied madness! All loosely woven together by the brittle fabric of Klyde's inconsistent imagination!!.
*End of introduction*
Link to all KonaKona Paradise episodes:
Strip #1
Strip #2
Strip #3
Strip #4
Strip #5
Strip #6
Strip #7
Strip #8
Strip #9
Strip #10
Strip #11
Strip #12
Strip #13
KonaKona Paradise Special episodes:
Halloween Strip #1
Halloween Strip #2
Halloween Strip #3
Finally!. My very own comic strip!. Its not much, but there is a first to everything right? So do pardon my newbiness, I hope to improve as I continue to produce more comics and I hope you will enjoy reading my works and comment on it. Thank you!.
Strip #1 (Note: read from right to left)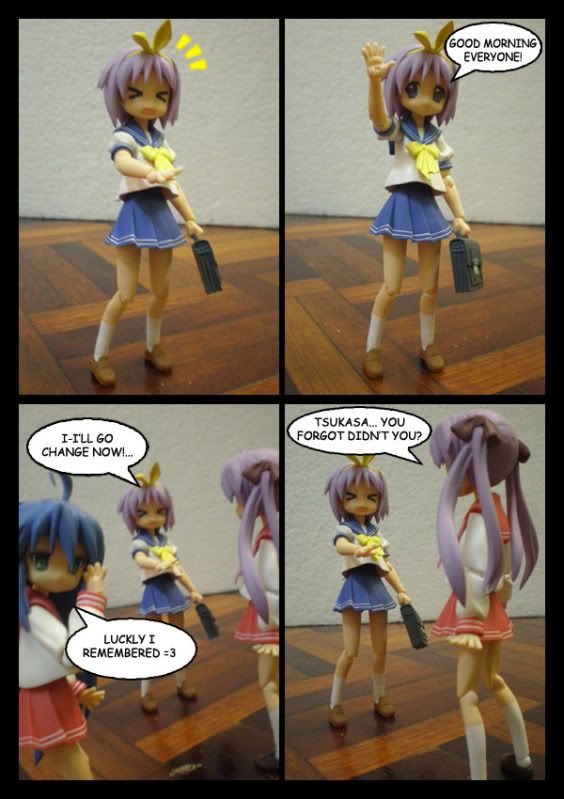 I know its very short and there are no appearance of Shinkis!. Sorry to the disappointed, I'm still working on it!