It's that time again!
UPDATE!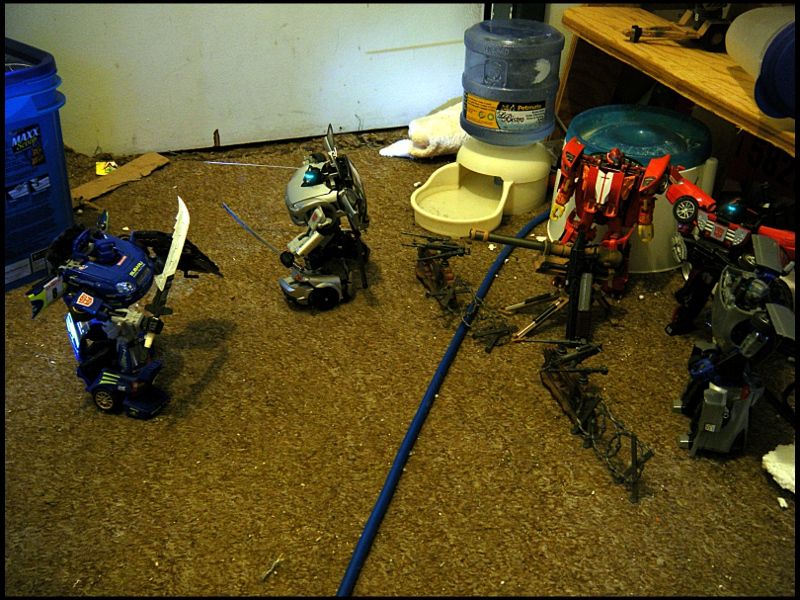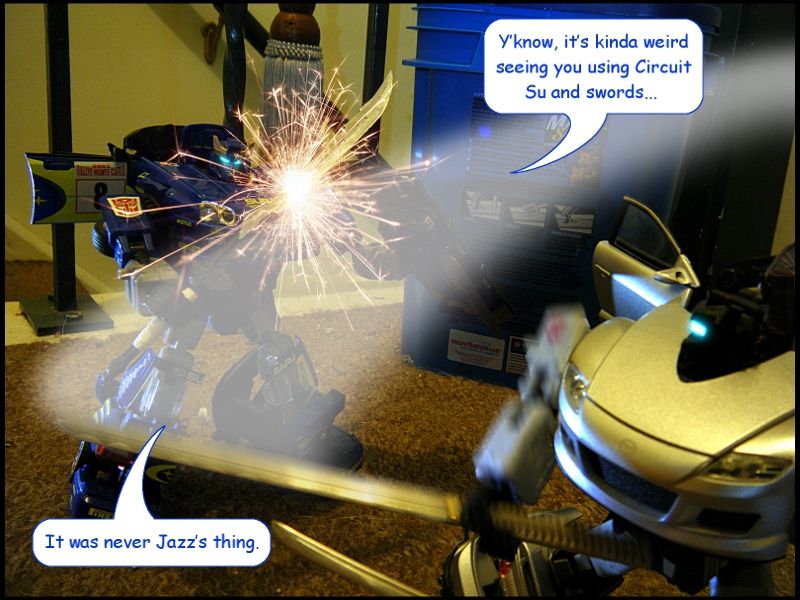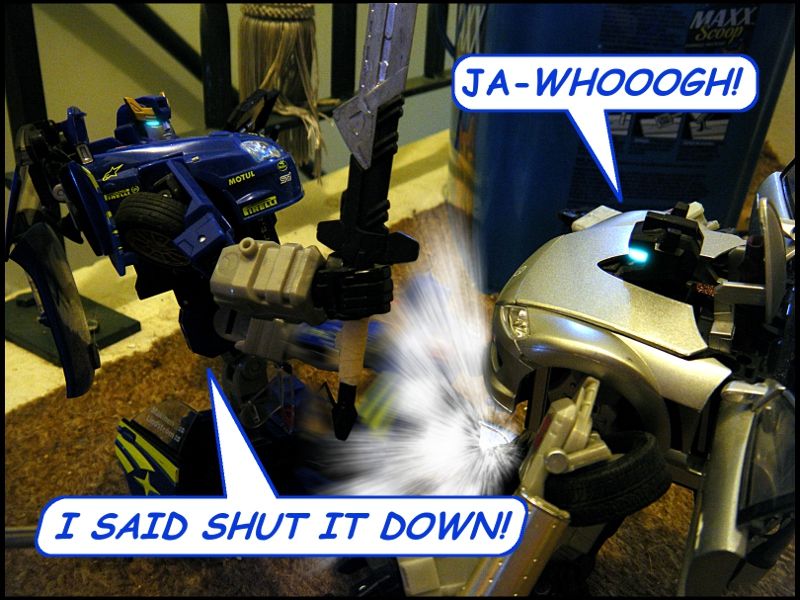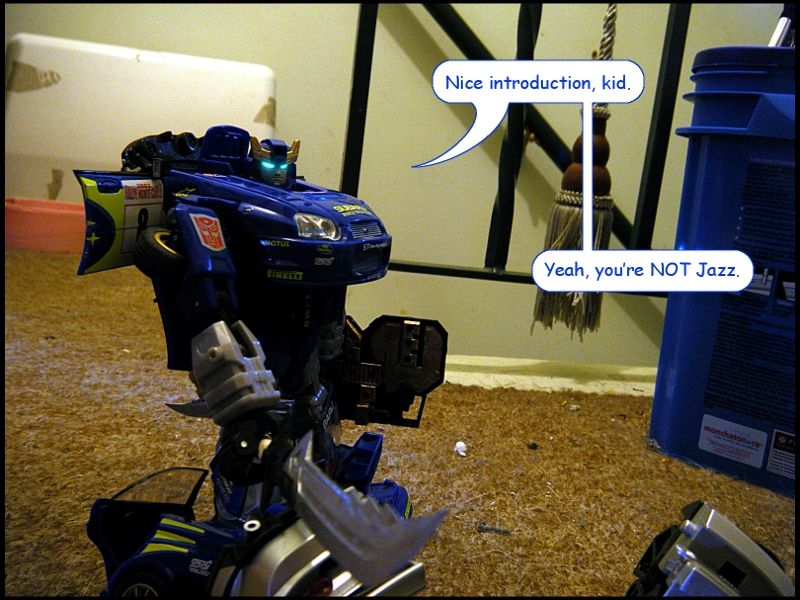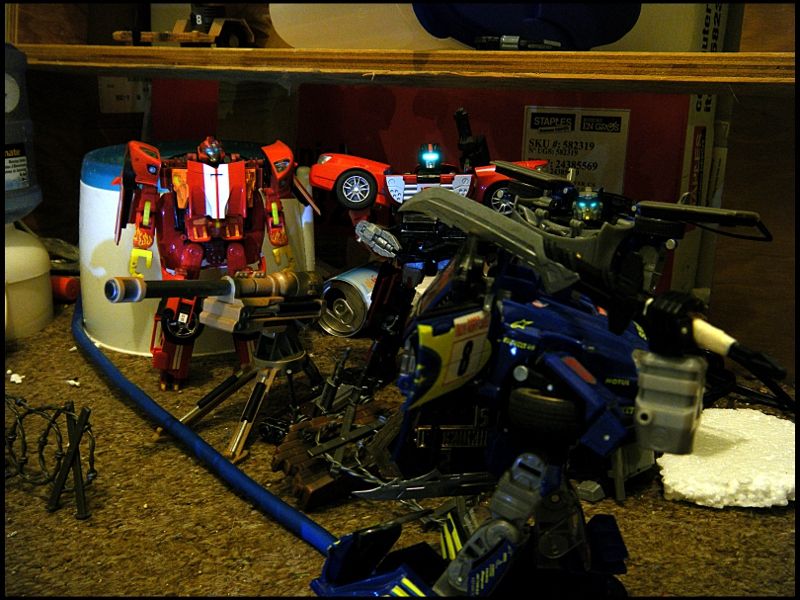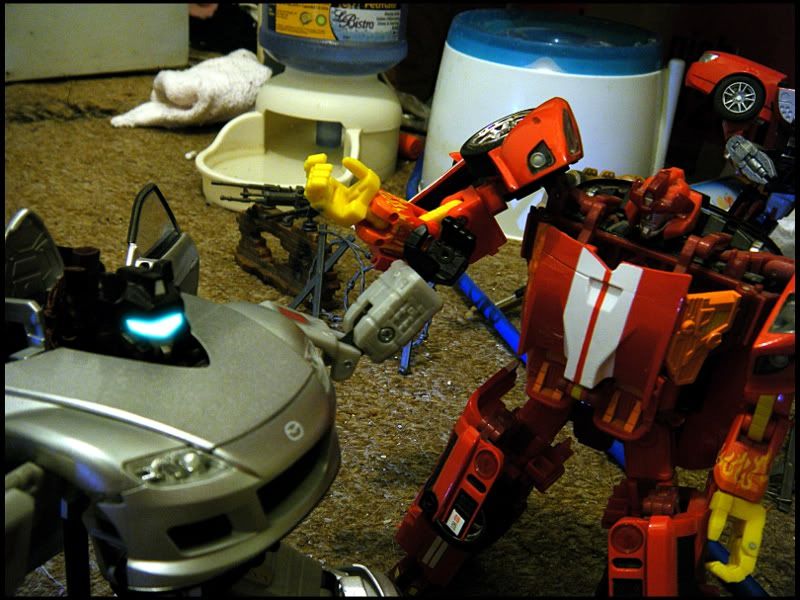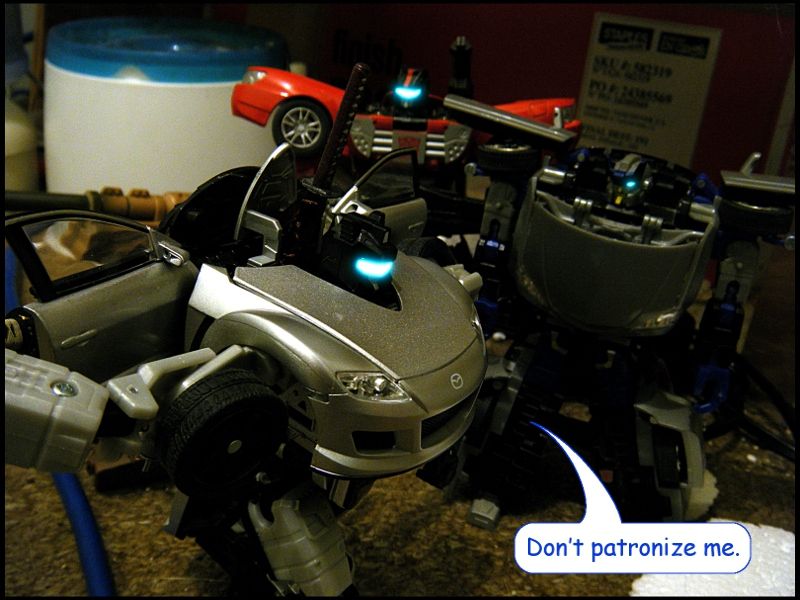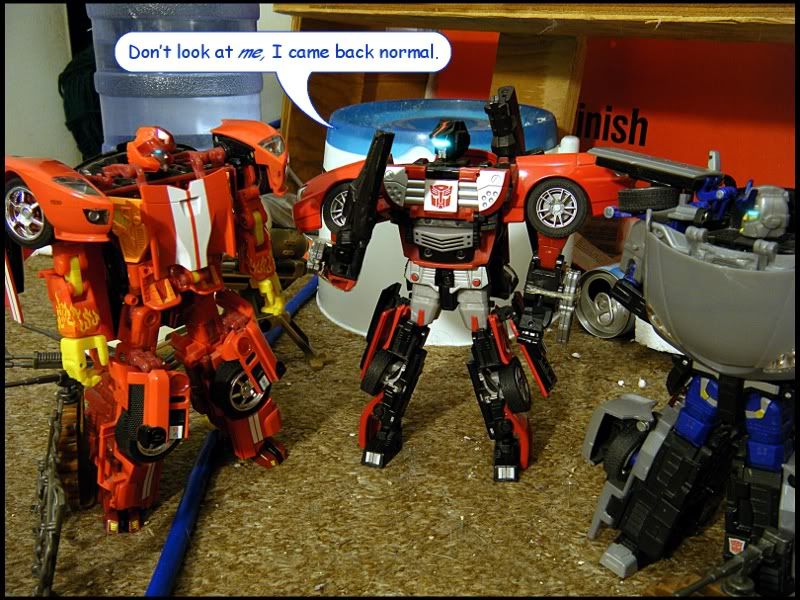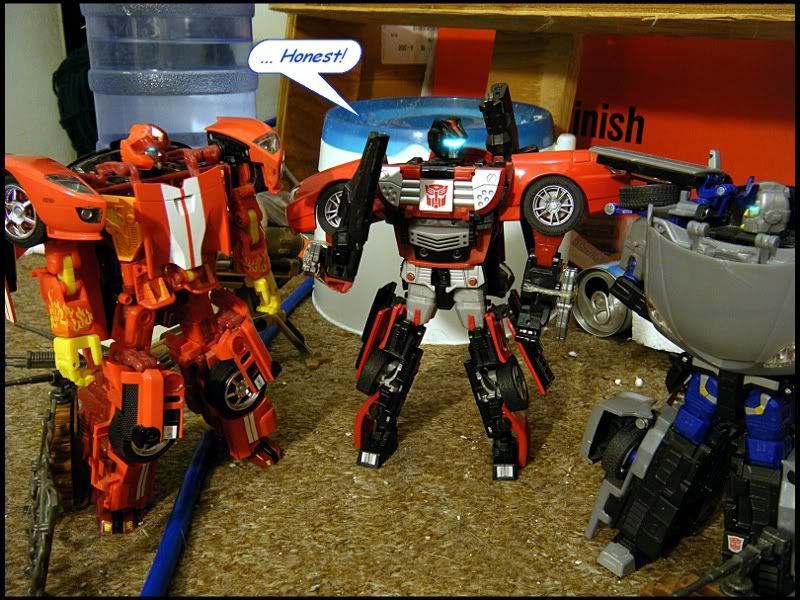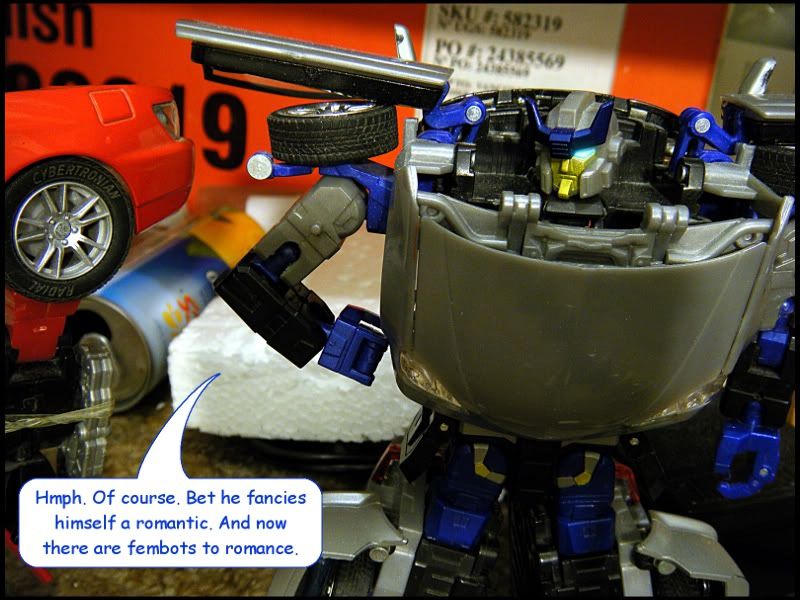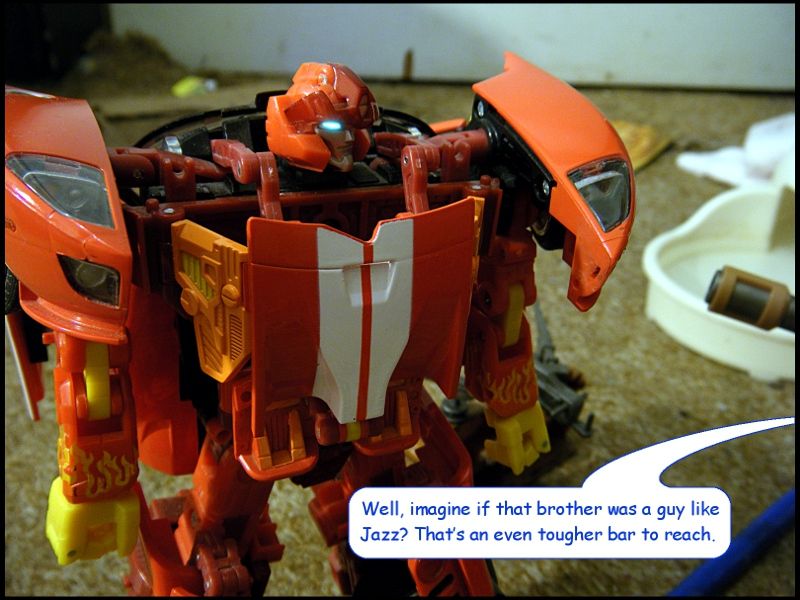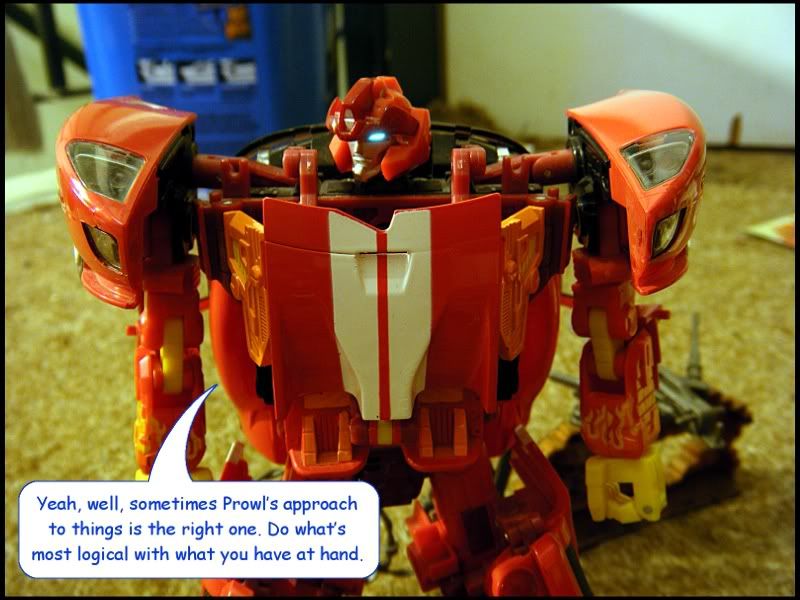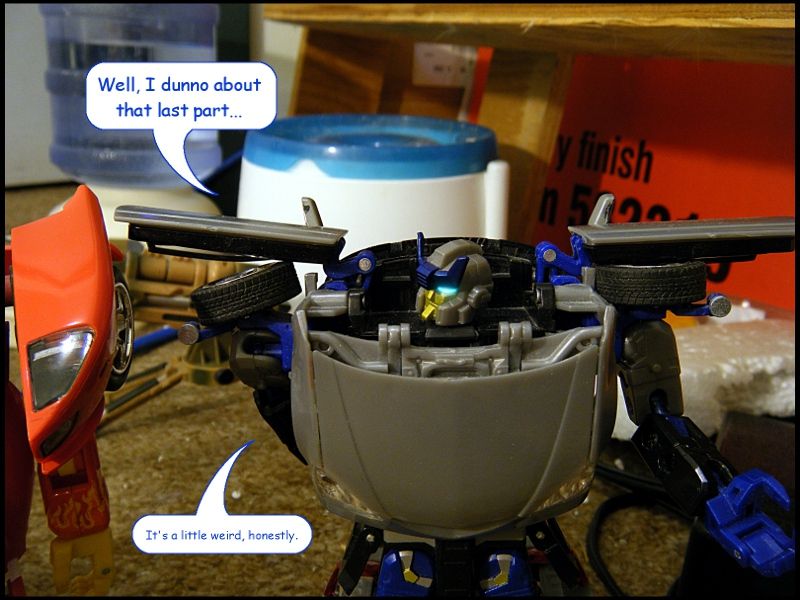 Notes:

1. I apologize for the graininess and inconsistent white balance in the first few pics. There were some issues with my lighting setup.

2. Given that Mirage and Argent both obviously have some personality issues after coming out of their long sleep, I wanted to show that Windcharger was relatively normal of the three, and free from those kinds of problems. Also, I wanted to try and differentiate him from Coolhand's Dinobot Windcharger. This is why the update was delayed, as I stewed his personality around in my mind. What came out was... some species of Bro.

3. As you can see, all three of the Transformers coming out of their long sleep have personality issues.