It's Friday, Friday, gotta Update on Friday!
UPDATE!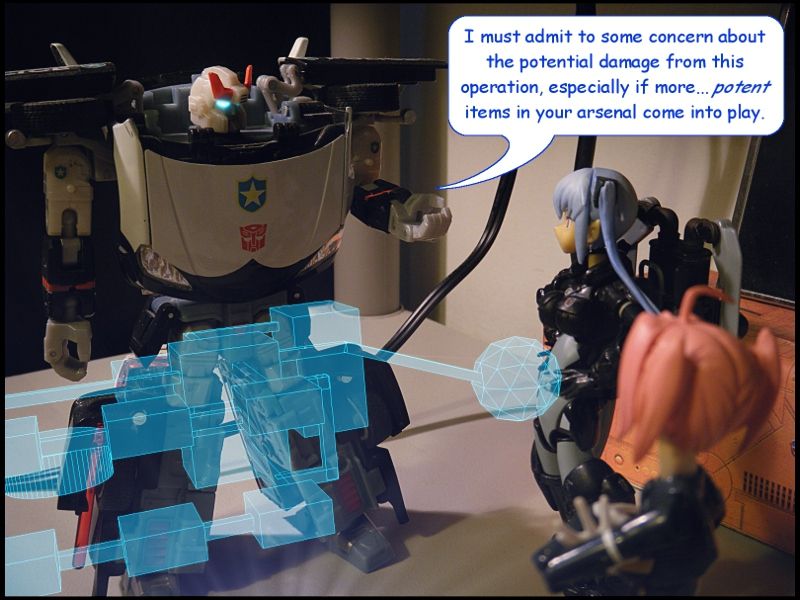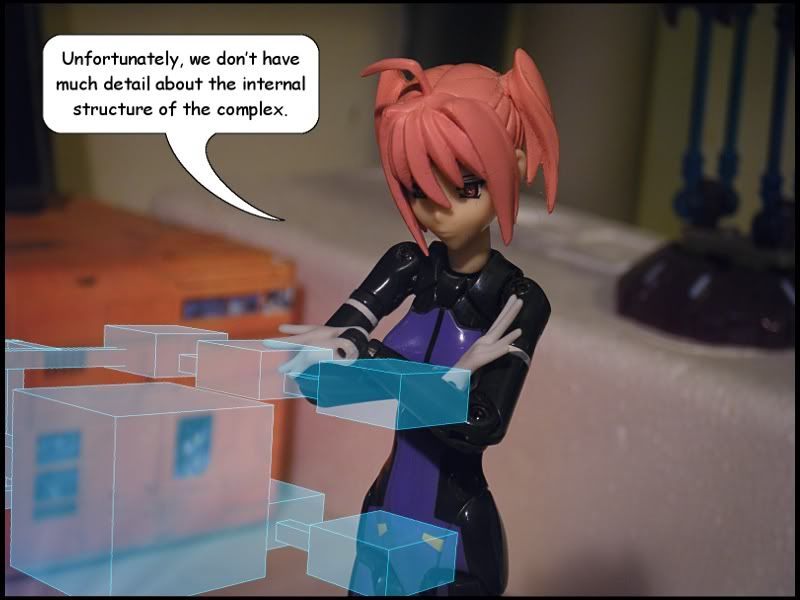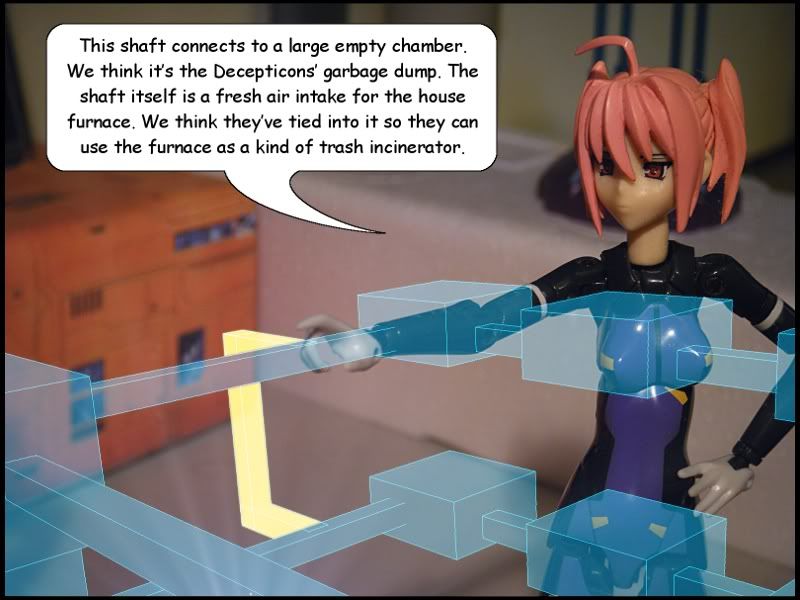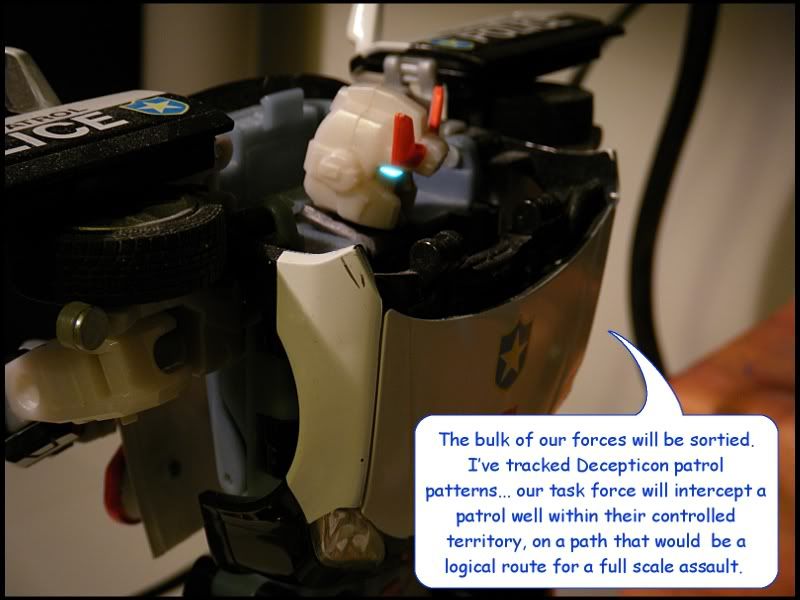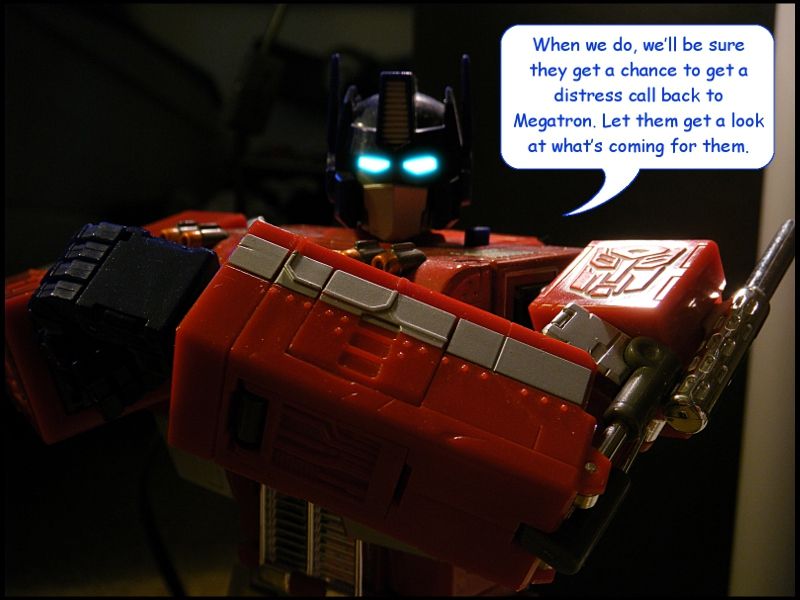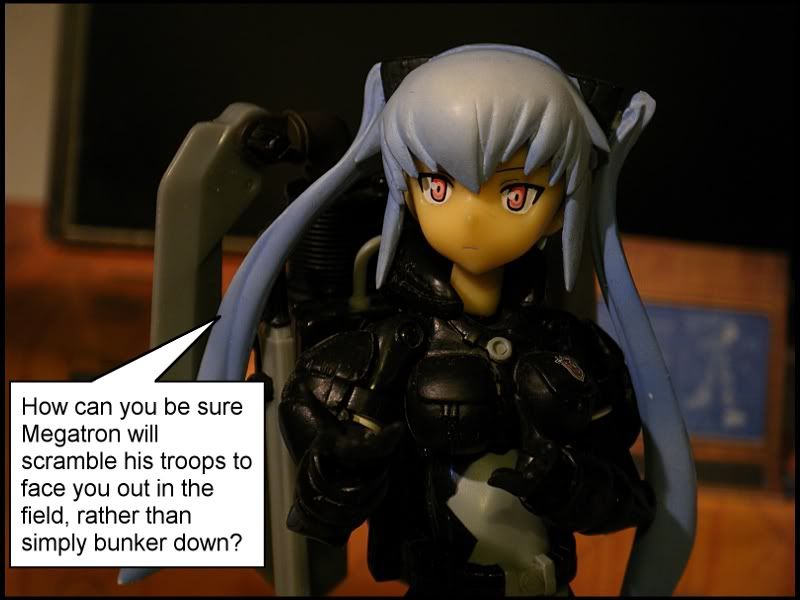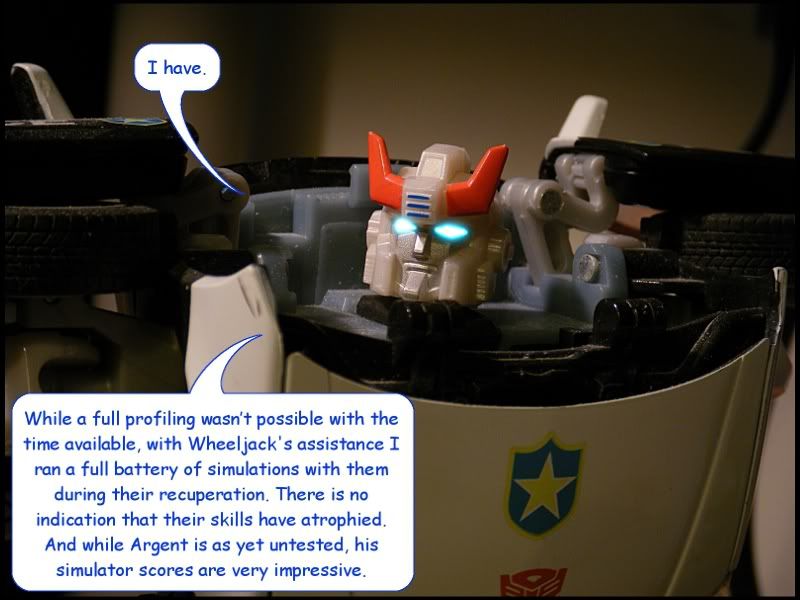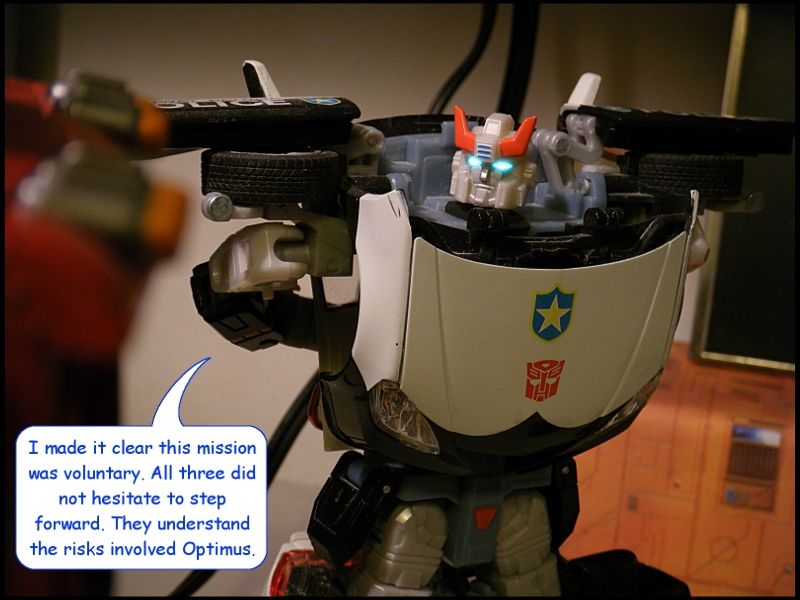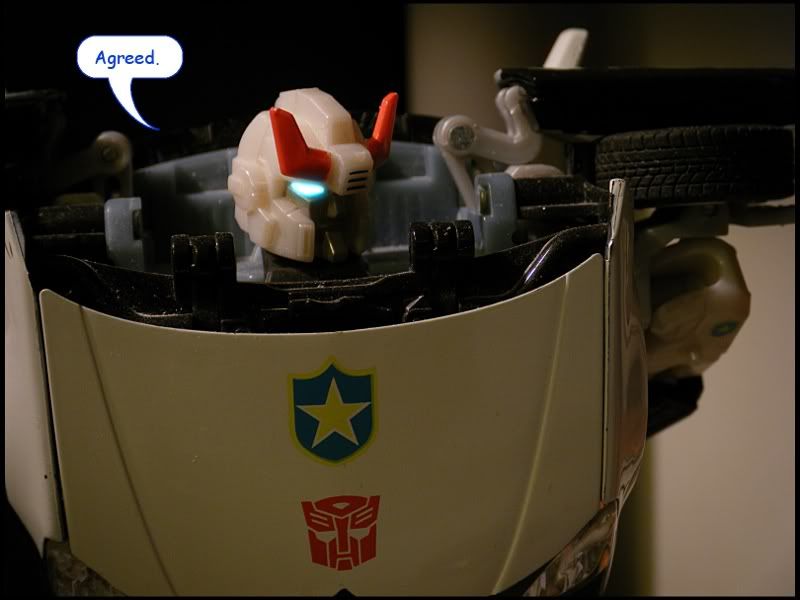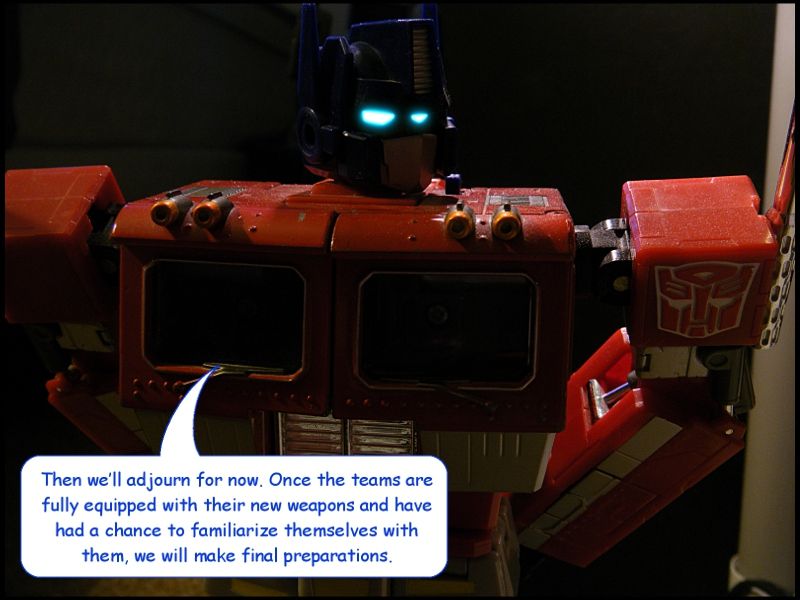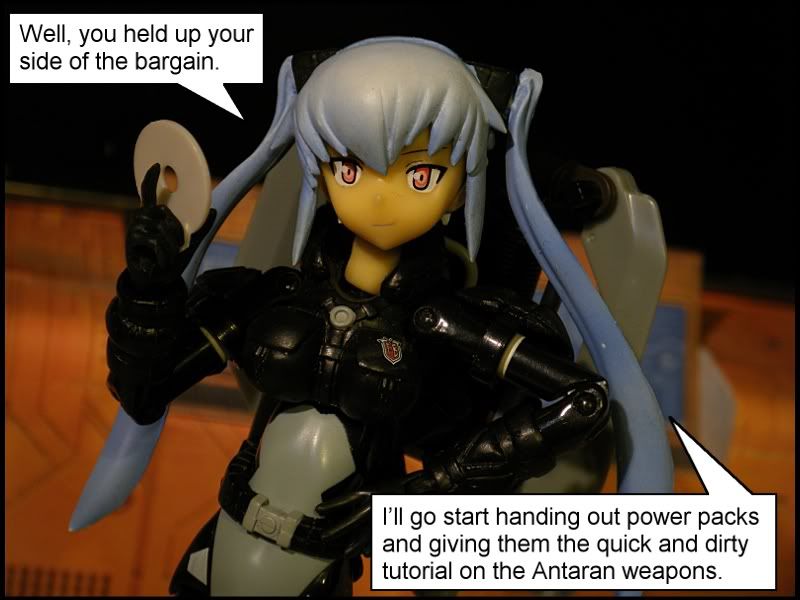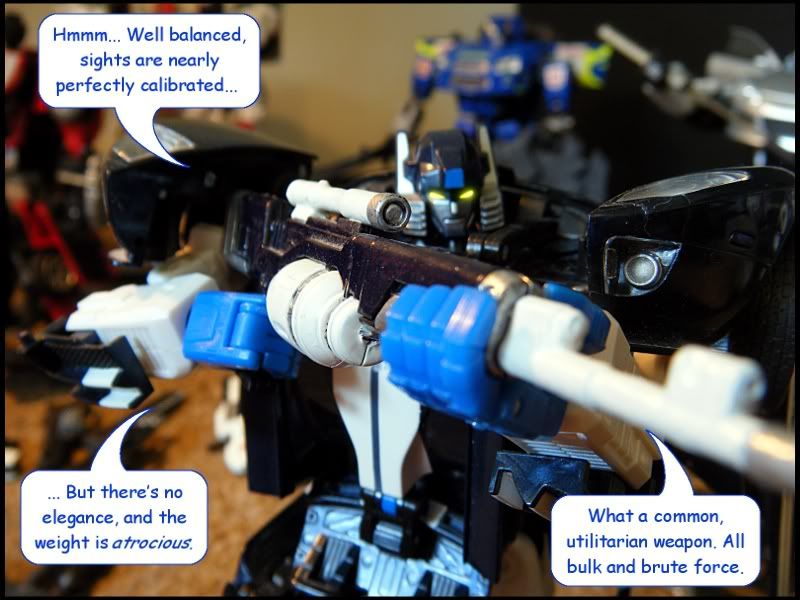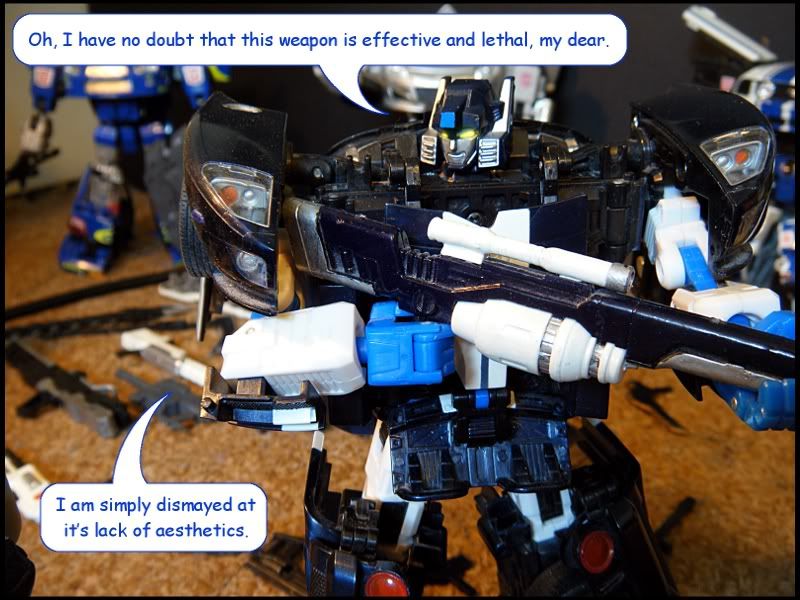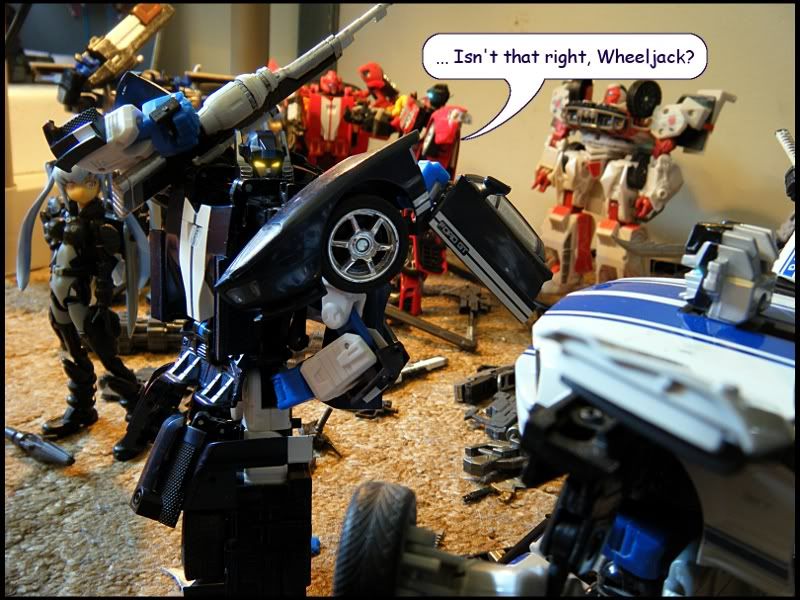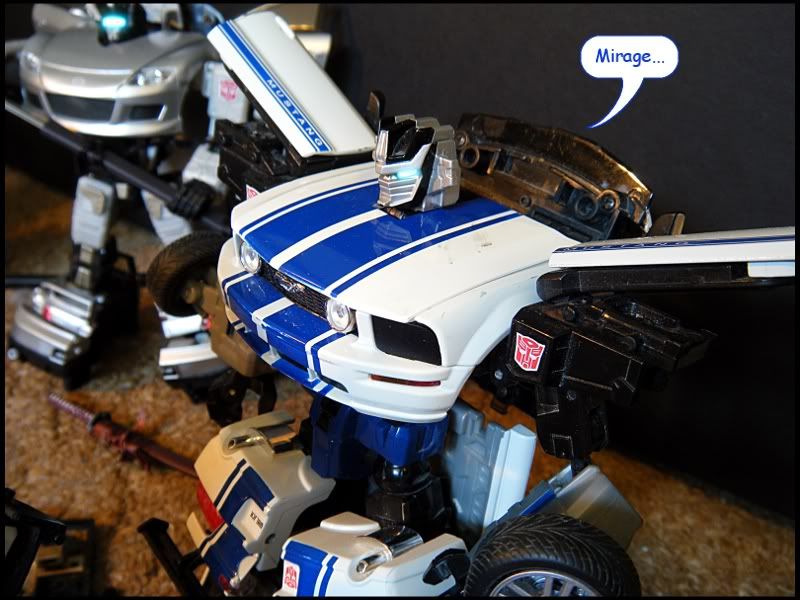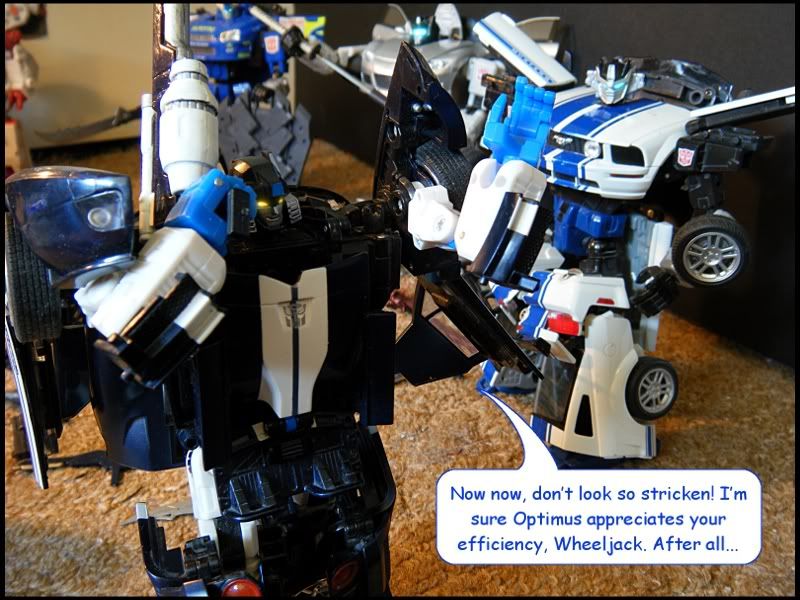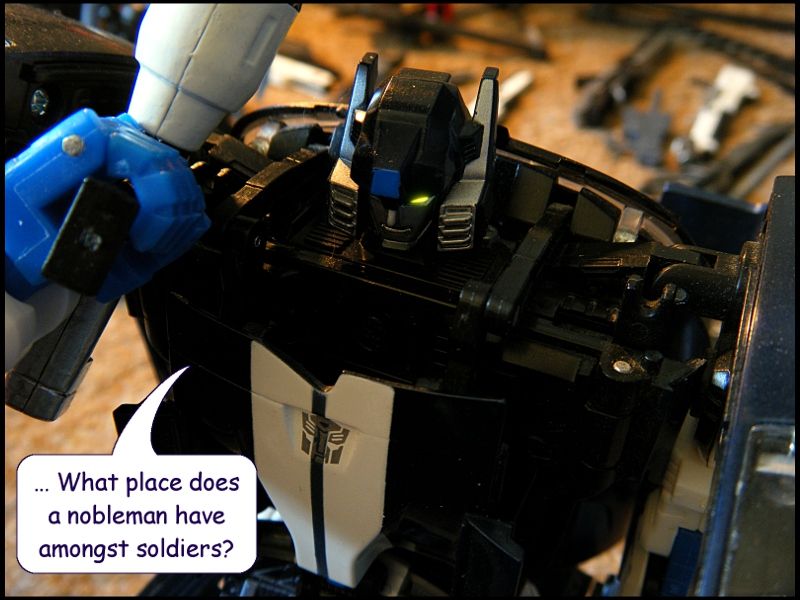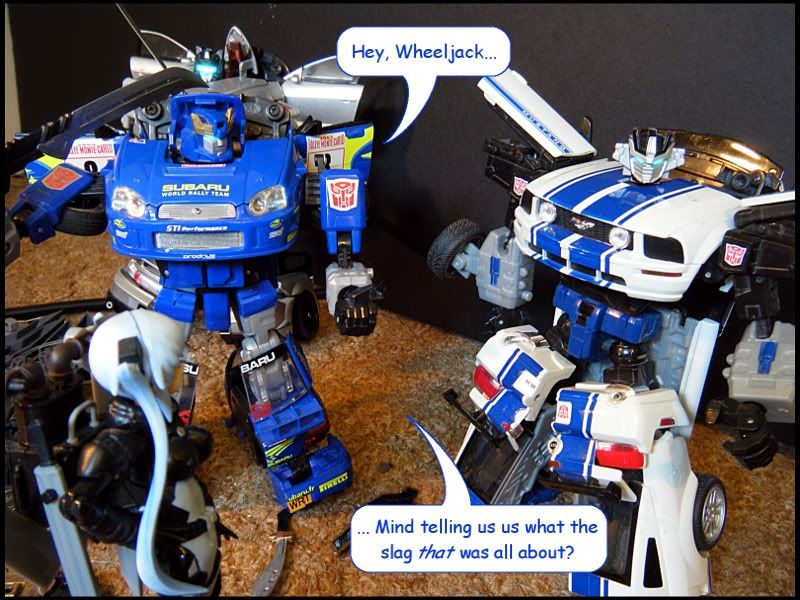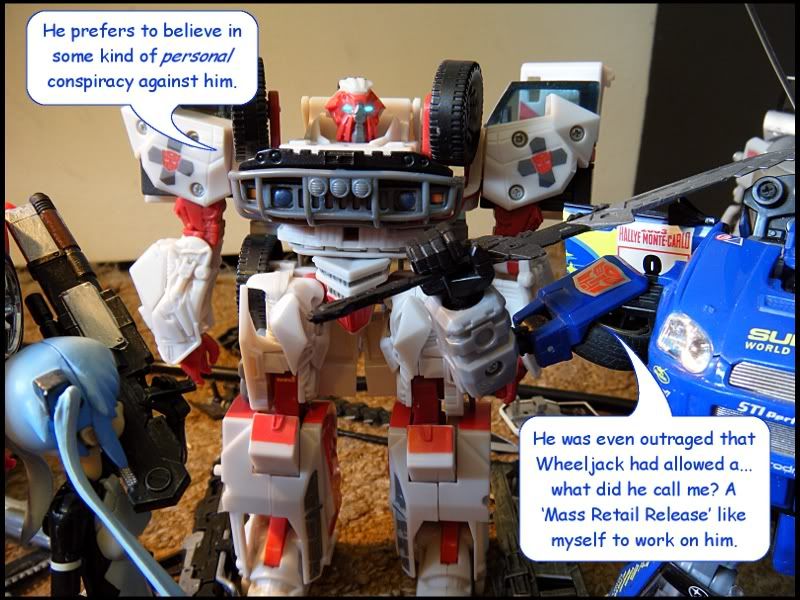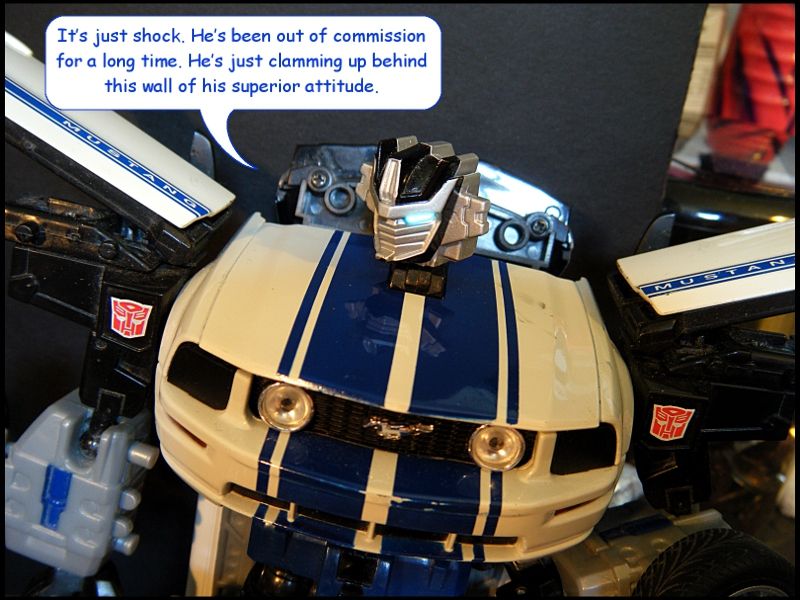 Notes:

1. I dunno about you, but if I saw Optimus Prime cracking his knuckles, I'd get worried.

2. 3-D holographic schematic provided care of Chaos Incarnate.

3. Yes, my Mirage is very similar to Coolhand's. I like the idea of a borderling sociopathic, narcissistic character, and since I lack a Sunstreaker, Mirage works quite well by inflating his upper-class sensibilities. He seems to have a bit of a grudge, too.

4. I would just like to note that it is a tremendous win for the Ford GT mold to be able to hold a rifle like that, with the butt properly secured against his shoulder. If his neck was a little more flexible, he could actually look down the sights.